Mind flex: Yuletide time machine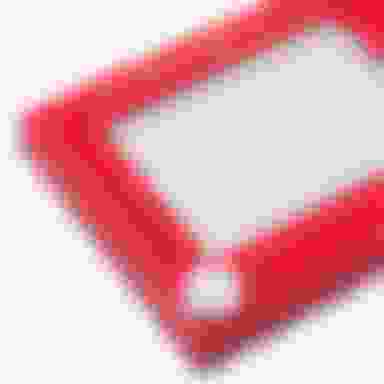 Join us as we travel back in time to the holiday seasons of yesteryear. We'll explore what holiday-themed items were the most popular of each decade.
1950s
Fun fact: Aluminum Christmas trees made their debut in 1955.
Songs
"Frosty the Snowman" by Gene Autry and the Cass County Boys

"Santa Baby" by Eartha Kitt

"Jingle Bell Rock" by Bobby Helms
Toys
Barbie dolls

Mr. Potato Head

LEGOs
Movies/TV specials
"A Christmas Carol"

"White Christmas"
---
1960s
Fun fact: Animated Christmas movies started with "Mr. Magoo's Christmas Carol," airing on December 18, 1962.
Songs
"Do you hear what I hear?" by Noël Regney and Gloria Shayne

"Christmas (Baby Please Come Home)" by Darlene Love

"A Charlie Brown Christmas" album by the Vince Guaraldi Trio
Toys
G.I. Joe

Etch A Sketch

Easy-Bake Oven
Movies/TV specials
"Rudolph the Red-Nosed Reindeer"

"How the Grinch Stole Christmas!"
---
1970s
Fun fact: Hallmark Keepsake Ornaments sprang on the holiday scene in 1973.
Songs
"Feliz Navidad" by José Feliciano

"Happy Xmas (War Is Over)" by John Lennon and Yoko Ono

"Step into Christmas" by Elton John
Toys
Weebles

Stretch Armstrong

Speak & Spell
Movies/TV specials
Santa Claus Is Comin' To Town"

"The Year Without a Santa Claus"
---
1980s
Fun fact: While ugly Christmas sweaters weren't new, they became mainstream in the 1980s due to the character of Clark Griswold.
Songs
"Do They Know It's Christmas?" by Band Aid

"Last Christmas" by Wham!

"Christmas in Hollis" by Run-D.M.C.
Toys
Cabbage Patch Kids

Rubik's Cube

Nintendo Entertainment System (NES)
Movies/TV specials
"A Christmas Story"

"Scrooged"

"National Lampoon's Christmas Vacation"
---
1990s
Fun fact: The 24-hour "A Christmas Story" marathon started on Christmas Eve 1997 on TNT.
Songs
"All I Want for Christmas Is You" by Mariah Carey

"Christmas Eve/Sarajevo 12/24" by Trans-Siberian Orchestra
Toys
Tamagotchi

Tickle Me Elmo

Beanie Babies
Movies/TV specials
"Home Alone"

"The Muppet Christmas Carol"

"The Santa Clause"
---
2000s
Fun fact: The Elf on the Shelf began reporting children's behavior to Santa in 2005.
Songs
"Where are you Christmas?" by Faith Hill

"Believe" by Josh Groban
Toys
Bratz Dolls

Nintendo Wii

Webkinz
Movies/TV specials
"Dr. Seuss' How the Grinch Stole Christmas"

"Elf"

"The Polar Express"
---
2010s
Fun fact: The residents of Bogotá, Colombia, set a record in 2014 by building the largest number of snowmen ever constructed in one place. With the absence of snow, over 11,000 snowmen were made from Styrofoam.
Songs
"Mistletoe" by Justin Bieber

"That's Christmas To Me" by Pentatonix
Toys
Hatchimals

Paw Patrol

L.O.L. Surprise! Dolls
Movies/TV specials
"Arthur Christmas"

"The Christmas Chronicles"
---
2020s
Fun fact: Primarily due to the COVID-19 pandemic, many families started celebrating Christmas virtually, including family members from all over the globe in one "virtual" place.
Songs
"Merry Christmas" by Ed Sheeran and Elton John
Toys
Baby Yoda

LEGO Super Mario Adventures

Barbie Color Reveal
Movies/TV specials
"Holidate"

"A Christmas Story Christmas"
Back to issue